Invest in Finland, part of Finpro, announces Healthtech Invest Europe 2017 – a new event aiming to bring together investors and health technology growth companies from all over Europe. The event will be held on 15-16 March at Finlandia Hall, Helsinki, Finland.
"We are pleased to announce Healthtech Invest Europe 2017 and are grateful for the support of leading investors," announces Nora Kaarela, Head of Health Industry at Finpro. "This is Finland's first event of this magnitude in the field of health technology. We took the initiative to organize Healthtech Invest Europe 2017 after recognizing the challenges Finland's own capital markets have in funding promising early-stage health technology companies, given the explosion of startup activity in Finland." Kaarela adds, "We aim to hold this event annually and make it Europe's leading event for investors in health technology."
Healthtech Invest Europe 2017 is open to all international investors and European growth companies operating in health technology, as well as the media. Supported by the Finnish Funding Agency for Innovation (Tekes) and the City of Helsinki, the event has already attracted investors from Switzerland, the United Kingdom, Belgium, Germany, the United States, South Korea, the Netherlands, Sweden, Italy, Denmark, Norway, France, Spain, Poland and Portugal, in addition to key Finnish investors. The Tech Tour, an experienced investor event organizer, is responsible for the event arrangements.
"Healthtech Invest Europe 2017 will focus on health technology and digital solutions in healthcare, for which there is a growing need worldwide and where Finland is seen as one of the world's pioneers," says Invest in Finland Advisor Sampo Sammalisto, the project manager for the event.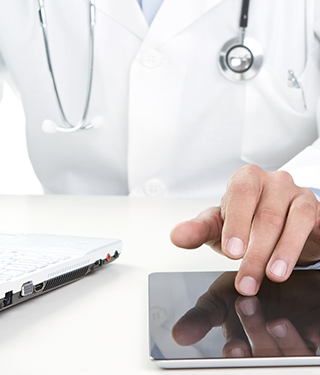 Growth companies attract investors to Healthtech Invest Europe 2017

Finland's KIDE Systems and Combionistics are two of the 40 European companies, all selected by an expert panel of seasoned investors, invited to present at Healthtech Invest Europe 2017.

Imaging is increasingly being used not only for diagnosing disease, but increasingly also for monitoring the effectiveness of treatment. However, users often face poor system interfacing and connectivity with the disparate systems in clinical use today. KIDE Systems has developed cloud-based services, which allow for more efficient and effective medical imaging information workflow to support patient care.

Using artificial intelligence to diagnose Alzheimer's disease, Combinostics is a spin-off company of the Technical Research Centre of Finland (VTT). Combinostics solutions allow for earlier and more accurate diagnoses, promising better planning of care. "With an aging population and lifestyle changes, memory disorders are becoming more common in today's societies. However, earlier diagnosis with appropriate care offers hope of significantly extending the quality of life for patients with Alzheimer's disease," Kaarela envisions.

Encouraging early-stage investments in the Finnish health technology sector

"In recent years, startups and growth companies in Finland have been able to attract the highest level of funding in Europe, in relation to GDP," notes Kaarela. "Also, a recently published study commissioned by the European Commission praised Finland for its highly skilled work force, ranking the country first in knowledge and innovation capacity of all EU states. With this solid foundation, I am very optimistic about boosting foreign direct investment also in the health technology sector." Kaarela concludes, "The successful financing rounds for both Noona Healthcare and Desentum are recent examples of the progress we are making in Finland."

Noona Healthcare offers cancer clinics a real-time holistic view of their patients' wellbeing as a remote, interactive mobile service. At the end of last year, Finland's Noona Healthcare raised seed funding of € 1.5 million from Finland's Inventure, Belgium's Capricorn ICT Archives and Noaber Ventures from the Netherlands. With this new financing, Noona aims to launch its service in ten new markets, together with strategic partners.

Desentum is a Finnish biopharmaceutical company developing hypoallergen-based immunotherapies for people suffering from common allergies. In January 2017 Desentum announced that that it had garnered around € 2 million for the development of a novel birch pollen allergy vaccine. Participating in the investment round were Belgium's Cascara Ventures, Luxembourg's ACME Investments, Finland's VTT Ventures and Sto-Rahoitus, as well as the company's founding shareholders.
More information:

Nora Kaarela
Head of Health Industry
nora.kaarela@finpro.fi
Mobile: +358 400 897 020

Sampo Sammalisto
Advisor, Health Industry
sampo.sammalisto@finpro.fi
Mobile: +358 50 584 1100
Representatives of the media may still register for the event on-line, using link:
http://techtour.com/register2/0-register.aspx?events_id=1782
About Finpro

Finpro helps Finnish SMEs go international, encourages foreign direct investment in Finland and promotes travel to Finland. Finpro is a public organization consisting of Export Finland, Visit Finland and Invest in Finland. Our 240 professionals work in 37 offices in 31 countries abroad and 6 offices in Finland. Finpro is part of the Team Finland network. See: www.finpro.fi Finpro – Growth for Finland

About Invest in Finland

As part of Finpro, Invest in Finland assists international companies in finding business opportunities in Finland and marketing Finland as a location for foreign direct investment (FDI). In addition, Invest in Finland develops and coordinates Finland's FDI promotion work by actively networking with other regional and international organizations. Invest in Finland also compiles statistics on the foreign-owned companies operating in Finland. For more information, please visit www.investinfinland.fi