Finnish health technology startups attract the interest of international investors.
Finpro's Invest in Finland Unit, Tekes (The Finnish Funding Agency for Innovation) and TechTour arranged together an investment event at Finlandia Hall, Helsinki, Finland. This event aims to be an annual arena for investors and companies to meet. The event took place 15-16th of March and brought together more than 160 international investors and healthtechcompanies.
An international panel chose 40 out of 130 companies with the best potential to present their offering to international venture capitalist, investors and business angels. Most of the chosen companies operate in the area of digital health and health technology.

Finland markets itself as the land of future of health and the reasons for this are many. Finland is a digital health pioneer, the country has an efficient healthcare system that is open and free to all, excellent research and development, as well as unique and innovative start-up environment, says Nora Kaarela, the head of health sector, Finpro.

- Pharmaceutical and medtech companies in particular are interested in Finland because more than 98 per cent of patient registries in Finland are in digital format. In addition, health data is a very deep and offers many opportunities for research and development. The Finnish infrastucture and capailibilities are globally unique, and brings a special competitive advantage for Finland in terms of medical R&D, says Kaarela.

The opportunity to develop their own products effectively in the Finnish innovation environment is the reason why players such as GE Healthcare and Bayer are in Finland. Finland is also one of the seven identified countries in the world that exports health technology more than imports. Health technology export is Finland's fastest growing high-tech export at the moment.
- Finland is a formidable player in health technology innovation. Health Tech Investment Europe 2017showed that potential for growth is still huge. Innovations and solutions developed in Finland are respected internationally. This is a good start, Kaarela summarizes.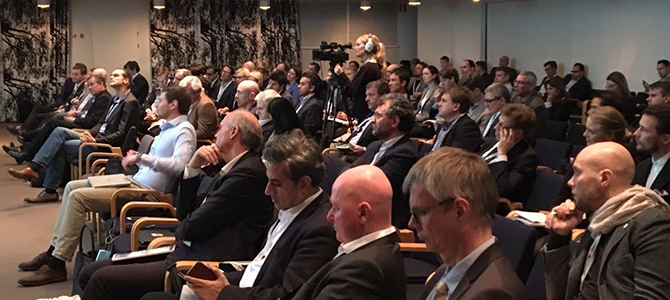 Healthtech Invest Europe 2017 is open to all international investors and European growth companies operating in health technology. The growth companies are scored and ranked by the attending investors thus maximizing the meaningful matchmaking. The event in 2017 attracted investors from Switzerland, the United Kingdom England, Belgium, Germany, the United States, South Korea, the Netherlands, Sweden, Italy, Denmark, Norway, France, Spain, Poland and Portugal, in addition to major Finnish investors.
Finland has a working force of research and product engineers that is twice as large per capita than the United States. Generally speaking, one can say that Finland has a highly educated workforce in the health sector - it is also a competitive advantage. Finland is number one in the availability of scientists and engineers according to the World Economic Forum's most recent competitive comparison.

Finland has a lot of health investment potential

Executive Vice President, Antti Aumo from Finpro opened the event and told about the potential that Finland has to offer for investors.

- Finland is not just a leader in today's healthcare; we are also driving the development of the future of healthcare. With the unique talent pool in Finland with deep knowhow in mobile technologies, software, cloud, apps, sensors, and wearables, Finland has everything it takes to be a global leader in digital health.

He also talked about the long tradition of registries. For example, the Finnish Cancer Registry was founded in 1953, consists of a database of all cancer cases, and is overlaid with the development of predictive models.

- Availability of the registry data has several benefits; they can, for example help in monitoring and assessing the effectiveness of cancer control activities. The data also describes the extent and nature of the cancer burden in the community and assists in the establishment of public health priorities.

He also pointed out that, since 1965, all Finnish citizens have had a unique national identification number. The ID number enables the linking of all patient data of an individual. Via the ID number, also physical biobank samples can be linked to medical records and registry data, providing a rich source of data. In addition, the progressive Biobank Act enables recalling of patients that are needed for further scientific studies. Due to this combination of infrastructure and legislation, Finland is the only country in the world where systematic Real World Evidence-based research is possible.

Please have a look at our new video on This is why you should run your clinical research in Finland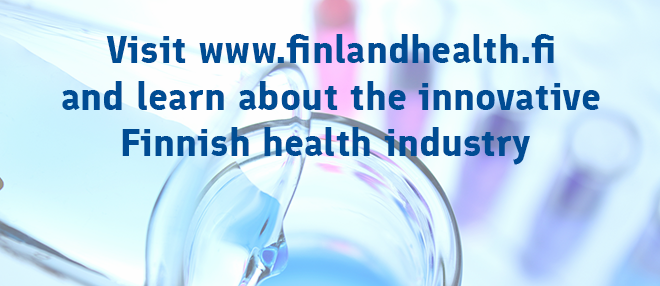 Text and pictures: Maria Arruda and Katri Raevuori