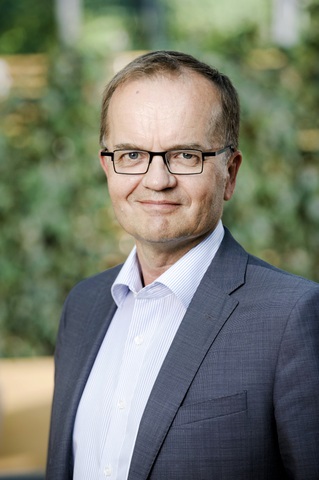 Would you like to get inspired by the joy of innovation? How about working with people who have a passion for discovering solutions for existing problems, along with creating totally new approaches? I believe that this enthusiastic problem-solving attitude is one important reason behind Finland's top position in global innovation comparisons.

Starting a business in Finland is easy. Thousands of highly educated people and public R&D funding are readily available. The country offers world-class professionals, especially skilled in the likes of mobile technologies, IoT, cleantech and healthtech.

No wonder that the Innovation Union Scoreboard ranks Finland as one of the innovation leaders in the European Union.
I believe that our special strength is the ability to combine ICT with other competencies, such as cleantech and health. There is considerable evidence of the success achieved by harnessing this approach. For example, Enevo is doing business through intelligent waste collection logistics, and Greenled and Valtavalo have developed intelligent and energy saving lightning as a full service. Furthermore, Ponsse and John Deere have combined ICT, design and user needs in their forest machines.

Finland is also an excellent experimentation laboratory for digital solutions. Users, companies, researchers and the public sector regularly join forces to form problem-solving communities. Finns are easy to work with, and collaboration between companies and research is common practise.

A recent example of the unique opportunities that Finland has to offer is IBM's decision to establish a Watson Health Center of Excellence in Finland. According to IBM, they chose to make this strategic investment because Finland boasts a wide range of world-leading information and communications technology competences with health and wellbeing solutions.

Another example is GE Healthcare, which established a Center of Excellence for Monitoring Solutions in Helsinki in 2015 ­– the only one located in Europe. GE Healthcare also commenced a Digital Health Program at its Finnish headquarters.

My organisation, Tekes, is the main public funding organisation for R&D and innovation. In fact, Tekes has partly funded 65 % of the most renowned Finnish innovations. Together with our Team Finland colleagues we are working to further develop Finland as an attractive innovation environment where top expertise, development platforms and networks inspire breakthroughs.

Come and experience the Finnish innovative approach for yourself.

Pekka Soini
Director General and CEO
Tekes