Markus Suomi, CEO, Finpro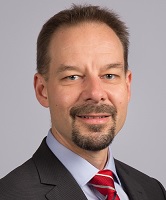 During my 20 years in both startups and grownups, I have really come to admire the entrepreneurial spirit that lights up the Finnish startup scene today. I truly believe that these Northern stars will have a role in responding to the global challenges we face now and in the future.

1. Business digitalization happens right here, right now.

This is why also global players look for Finnish expertise and experience to solve their complex high tech needs. Huawei has already increased its staff by tenfold at its mobile R&D hub in Finland and Zalando has transformed into a mobile powerhouse by opening its tech office here.
2. They are everywhere, those Finnish startups!

Thanks to the famous Nokia intellectual capital, we can see amazing buzz and concrete business emerging from our startups. For example, we have the highest concentration of digital health startups in the world per capita. Health startups – and grownups, for that matter – utilize our national world-class biobanks, isolated gene pool, and extensive healthcare registries for creating their Next Big Thing in Finland.
3. Finnish startups are the most wanted in Europe.

It's not only Supercell that the investors are interested in - Finnish startups also attract huge sums of money. According to FVCA statistics for 2015, the amount of venture capital obtained from startups and growth companies in Finland, in relation to the GDP, was the highest in Europe that year. The volume of investments exceeded to more than twice the average investment volume in Europe.
4. Finns are recognized worldwide for being innovative.

Finns have always appreciated anything that helps them to get things done more efficiently. A prime example of this is combining work and pleasure to create Startup Sauna! We also want to invest in innovations: since the turn of the millennium, R&D expenditure in Finland has been consistently above 3 % of GDP– and this share is one of the highest in the world. No wonder, innovation-driven thinking has placed Finland number one in the 2016 study of Countries' Impact on Global Innovation.

5. In Finland people and companies meet in unexpected ways.

With access to top talent and a Silicon Valley-inspired business culture, Finland is an R&D hotspot and a testing ground for digital services and products. The recent launch of the 5G test network in Finland showcases the unique nature of the R&D ecosystem here. It is the most advanced 5G test network in the world and brings together for the first time the "big three" – Nokia, Ericsson and Huawei – proving the ultimate openness of the ecosystem.
Bonus track: Slush – Burning Man meets TED

Slush is one of the largest startup events in the world. It gathers together close to 2,000 startups, 800 venture capitalists, and 700 journalists, altogether representing over 100 countries in Finland – even though it is the darkest season of the year in Finland! The atmosphere at the event is all about entrepreneurship and innovation.
Markus Suomi
CEO at Finpro and excited to help international companies to meet with Finnish companies to explore joint business opportunities.